Introduction to the 4L80-E Transmission:
     Known as one of the most mass-produced transmissions in automotive history, there are no shortage of 4L80-E transmissions on the road. As with most mass-produced transmissions, their cheap factory design is fertile for reliability and drivability concerns in almost any application. 
     Additionally, it can be difficult to find credible information on this unit. At Next Gen Drivetrain, our years of engineering and manufacturing expertise allow us to offer the highest quality 4L80-E transmissions and torque converters in existence.


      In this installment of our popular Drivetrain 101 series, we will be publicizing much of our internal information as product of years and years of research and development. Our goal is to empower consumers and transmission experts alike as to the 4L80-E transmission, how it fails, and how it can be made superior for any application.
In this Drivetrain 101, we will be addressing:
- The most popular failures we witness on the 4L80-E transmission
- Ways to get the most out of your transmission
- The strengths (believe it or not, there are a few!) of this transmission
- Resources for relevant updates and upgrades
And much, much more!


>>> View our 4L80-E Transmissions & Parts Catalog Here!
General Motors 4L80-E Product Resources:

- 4L80-E Transmissions
- 4L80-E Torque Converters
- 4L80-E Rebuild Kits
- 4L80-E Valve Bodies
- 4L80-E Parts
Popular Transmission Information Resources:

- Top 5 Benefits of an Upgraded or Built Transmission
- Calculating Torque Multiplication Factor, Why is it So Important?
- Top 5 Ways to Extend the Life of a Factory Transmission 
A Brief History of the 4L80-E Transmission:
     In the early 1990's, more people across the globe were driving on highways than ever before, and speed limits on these highways were increasing incrementally decade by decade. Because of this, 3 speed transmissions were being quickly phased out for 4 and even 5 speed transmissions.
     General Motors, responding to these changes, took their TH400 transmission and eliminated the mechanical pressure governor system in exchange for a host of electronics designed to bring their transmissions into the modern era. They also added a 4th gear overdrive to better fit the needs of the consumers of the time, enhancing freeway fuel economy and top speed for their vehicles.


    This made the 4L80-E transmission an essential part of General Motors' drivetrain arsenal, being used in a diverse tenure of high expectation applications. In fact. this transmission was used in vehicles ranging from heavy duty pickup trucks to Rolls-Royce's, Hummer's to Aston Martins. Few transmissions offer the diverse spectrum of use the 4L80-E transmission does.
     Come 2013, 6 and 8 speed transmissions became an industrial standard, leaving no room for a 4 speed transmission in modern consumer vehicles. Because of this, General Motors retired the 4L80-E transmission going into the 2014 model year for more appropriate replacements such as the 6L80-E transmission. Without further ado, let's analyze the popular problems of the 4L80-E transmission and how we can permanently resolve them.
Problem #1 - The Valve Body
     As with most units, the 4L80-E transmission's valve body is designed to be cheap for mass manufacturing, and not superior for longevity, performance and drivability. They are known for driving fine off the lot, and developing poor shift quality and unpredictable behavior as the miles tack on, especially in demanding applications.
     One major problem is the separator plate. It's quite thin and offers little protection against crossleakage. The 4L80-E transmission case featured many oil circuits and acts as the upper part of the valve body, similar to transmissions like the Ford E40D. This means the separator plate has a highly demanding job to which it often begins to fail.
     In resolution, a thicker separator plate with thicker paper bonding materials is standard in all Next Gen 4L80-E transmissions. This, coupled with our precision flatted valve body mating surfaces insulates the valve body of the transmission from these concerns as the mileage tacks on, ensuring consistent shift quality at any stage of life.


>>> View our 4L80-E Transmissions & Parts Catalog Here!
     Further, the valves in this transmission are mostly made of aluminum like many General Motors products. Although this is not directly an issue, the aluminum valves are connected to bore wear in the valve body as well as sticking valves. As the valves begin to pierce the bore, they no longer stay straight. This further exacerbated the issue and results in oil draining out of certain circuits under pressure causing clutches to burn or shifts to flare.
     As is commonplace in many Next Gen products, we utilize CNC ground steel valves that prevent these problems from developing in the first place. These valves, coupled with modified springs designed to optimize for reliability and shift quality, result in the best shifting valve bodies available with near infinite personalizability.
Problem #2 - The Torque Converter
     Historically, the Achilles' Heel of most General Motors transmissions is the torque converter assembly. The 4L80-E transmission is in keeping with its heritage as having a wildly unreliable torque converter assembly from the factory. Furthermore, it robs the vehicle of power and contributes to excess heat in operation.
     The most common problem encountered in day to day use is flexion of the cover of the torque converter, causing a vibration during lockup as well as inadequate holding force when the converter clutches are applied. It is because of this that a billet CNC machined cover is standard on all Next Gen Drivetrain 4L80-E torque converters. 
     Stall speed is another point of concern. The factory stall speed is fine for the most basic applications but certainly doesn't support modified vehicles. It can be very complicated to modify stall speed to support the individual needs of the application.
     We specialize strongly in modifying stall speed to enable the most out of any vehicle. From billet stator assemblies to fin modifications, we can adjust stall speed to virtually any reasonable number. This is a critical aspect of any proper 4L80-E transmission build.
>>> View our 4L80-E Transmissions & Parts Catalog Here!
     As a standard across all Next Gen 4L80-E transmissions, the torque converter is upgraded to support a reliable and comfortable driving experience. This is a large reason for our coveted Next Gen smoothness and low operating temperatures.
Problem #3 - The High Pressure Oil Pump
     Following the pattern of race and vane style pumps of General Motors transmissions from years passed, the 4L80-E transmission is known for a variety of pump problems. These will often result in poor line pressure, high temperatures, flared shifts and other generic drivability concerns.
     Additionally, the oil pump of the 4L80-E transmission features multiple sets of valves, similar to the valve body, that are prone to bore wear. This results in a loss of line pressure that becomes progressively worse as more line pressure is commanded.
     Bore wear is prevented with the use of our sleeved boost valve assembly, and CNC machined steel pressure regulator valve that is physically oversized to permanently insulate the oil pump from the problems associated with valve bore wear.
     Further, the use of coated steel pump vanes prevents the oil pump from losing efficiency as miles tack on. The result is a 4L80-E transmission that maintains its oil pump efficiency indefinitely and with no regard to mileage or application; another large contributor to our coveted shift quality.
>>> View our 4L80-E Transmissions & Parts Catalog Here!
Problem #4 - The Input Shaft Assembly
     The input shaft is the mechanical component in the transmission that splines into the torque converter and allows power flow to continue to the inner gearsets of the 4L80-E transmission. Although for modest applications it can be generally reliable, those applying added power or weight to their vehicles can find this to be a liability.


     When the input shaft fails, this can cause catastrophic collateral damage to nearby components such as the oil pump assembly and the input drum. This is an excellent "peace of mind" upgrade recommended for almost any extracurricular application, especially heavier vehicles.
     As one could imagine, Next Gen Drivetrain offers multiple solutions to this problem. We manufacture two different billet input shafts for the 4L80-E transmission. One, is a 300M billet steel material for general use and is intermediate level builds. The other is an AERMET billet steel material, designed to support the most ridiculous applications imaginable.
Problem #5 - The Forward Clutch Hub
     The forward frictions are engaged in all 4L80-E transmission gears except reverse. One would imagine that this component would be robust due to the nature of its application, but unfortunately it is not. The factory forward clutch hub is often found destroyed in many applications, resulting in a no forward condition.
     Vehicles that are exceptionally heavy, such as the large trucks and luxury vehicles this transmission is native to, apply an extraordinary burden to this mechanical component. Along with this, it's quite feeble. The 4L80-E transmission's forward clutch hub is a cheap piece of steel that simply isn't made to support the needs of these demanding vehicles.
     Proactively, all Next Gen Drivetrain 4L80-E transmissions include some level of upgraded forward clutch hub to maximize reliability for any and all applications. It is impossible to enjoy motoring your vehicle with the constant stress of a catastrophic mechanical failure.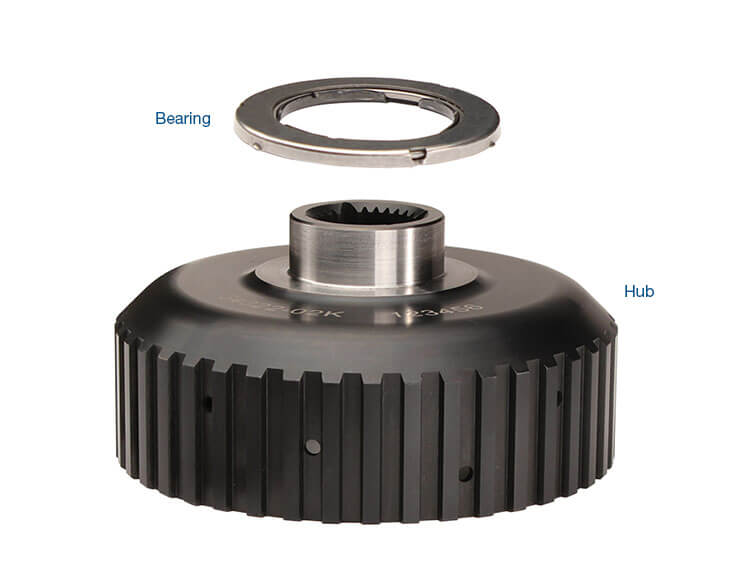 Entry level builds will feature a hardened steel reinforced hub capable of supporting "bread and butter" applications at an affordable price-point who are not seeking anything radical and need fundamental reliability.
     For more demanding applications such as performance vehicles and uparmored trucks, we offer CNC machined billet steel alternatives cut from the strongest steel alloys available. Regardless of your use, our mission is to ensure supreme reliability.
Problem #6 - The Main Shaft
     The 4L80-E transmission's main shaft is directly behind the input shaft, and is critical for getting power through the transmission. Similar to the input shaft, the main shaft can fail under demanding circumstances and cause extreme damage to the transmission itself, rendering it unrebuildable in many cases.

>>> View our 4L80-E Transmissions & Parts Catalog Here!
     At low power levels, the main shaft is usually not of large concern. However, that can change quickly when referring to exceptionally heavy or powerful vehicles. We assert this problem by offer CNC machined billet steel alternatives that can withstand extreme abuse without fatigue.
     Moderate applications will favor our 300M steel main shaft, capable of safely supporting around 1,000HP depending on the weight of the vehicle. For the most intense applications, an AERMET steel solution is available, serving as the most durable main shaft in existence for the 4L80-E transmission.


Problem #7 - The Oil Pan
    The factory transmission oil pan was designed to accomplish one thing and one thing only, save money. This pan is stamped from a heated up sheet of steel that isn't strong enough to withstand any level of shock or maltreatment. The pans are also incredibly shallow, barely even allowing the factory filters to function properly.
     This is an objectively horrible decision and does not contribute to the longevity, health or operation of the transmission. Something to take into consideration when considering a deep transmission pan is the added time between transmission service intervals. Adding 20-30% more oil extends the amount of time between transmission services by a roughly similar figure. The same logic also applies to heat.

>>> View our 4L80-E Transmissions & Parts Catalog Here!
     Added benefits of an aftermarket pan include the implementation of a drain plug. This makes the act of servicing your transmission extremely fast, easy and clean. The factory pan does not come with any of these benefits, leaving it the least qualified option of any. A deep pan be among your first considerations when upgrading the problematic 4L80-E transmission.
Problem #8 - The Low/Reverse Servo Piston
     In an attempt to save money, the factory Low/Reverse servo is manufactured from a cheap aluminum casting that simply gets the job done until it doesn't. Once it fails, the vehicle can become immobilized. This is exceptionally common in applications where lots of city driving occurs, because the stop and go leads to this servo being used more than highway applications. Also, frequent shifts from drive to reverse will make this failure more probable.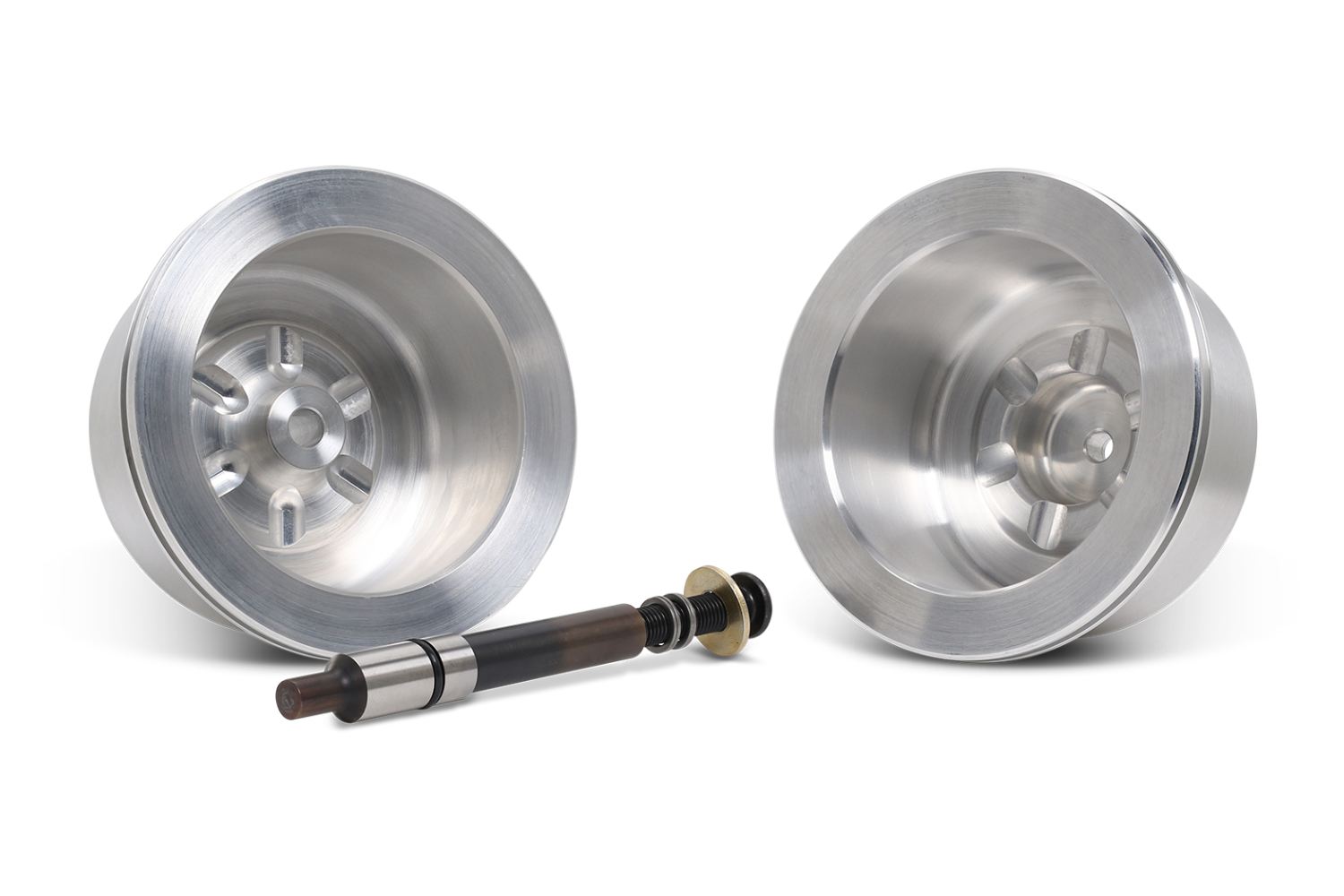 Fortunately, there are solutions available to prevent this failure from taking place in your 4L80-E transmission. Next Gen Drivetrain machines a billet aluminum alternative that's designed to accommodate any application and offer maximum longevity. Not only does it offer a tremendous reliability increase, this supports crisp and properly timed shifts into drive and reverse.

Problem #9 - The OEM Bushings

     As with most General Motors transmissions, the factory bushings are designed to survive the warranty period of the vehicle and that's about it. After around 100,000 miles, the factory bushings no longer offer the support necessary to keep the transmission functioning properly. In fact, many failures can be traced to excessive bushing wear inside the 4L80-E transmission.

     A standard practice on all Next Gen Drivetrain 4L80-E transmissions, the OEM bushings are discarded and replaced with bronze alternatives, designed to survive the life of the transmission. This meaningful longevity update should be performed on all 4L80-E transmission builds regardless of intended use. 

>>> View our 4L80-E Transmissions & Parts Catalog Here!

Problem #10 - The OEM Solenoids

     The factory solenoids of the 4L80-E transmission are meant to manage upshifts and downshifts by activating the appropriate solenoids at the proper times. As with most electronics, they can die with time. Heat is a large contributing factor to this failure, hence why we utilize a cast aluminum deep pan on all builds.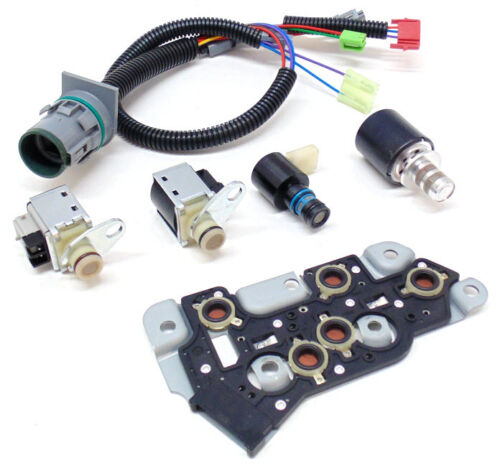 When the OEM solenoids fail, they will usually mistime a shift, or simply not perform the shift at all. Sometimes this will cause the malfunction indicator lamp (MIL) to illuminate, but other times it will not. Although many remanufacturing services check solenoids for integrity, ohming them out is not as accurate as some would have you believe.

     In fact, we have found many solenoids that pass all applicable tests and are still bad. The most successful thing one can do, and as is standard on all Next Gen Drivetrain 4L80-E transmissions, is to replace all of them with brand new, OEM replacements that will forever be kept at healthy temperatures. This ensures the greatest potential for success in any application.

Conclusion to the 4L80-E Transmission:

     After over 2 decades of production, the 4L80-E transmission has been used in millions of vehicles. As a mass produced transmission, all of it's probable failures are well documented. This allows us to cater to it's needs uniquely and comprehensively. Further, due to it's uniquely diverse spectrum of use, every build should be tailored to the needs of the application. Next Gen Drivetrain specializes in providing a maximized experience for any 4L80-E transmission. Still have questions? Call in and speak to an expert today!

>>> View our 4L80-E Transmissions & Parts Catalog Here!