Carbon Fiber Airboxes, M177
CARBON FIBER AIRBOXES
---
We have developed the highest flowing intake system possible for the M177 AMG Biturbo engine. The airboxes, which feature Carbon Fiber Covers and high flow intake tubes, have been digitally designed and analyzed to dramatically increase airflow. The original panel filter boxes have many short comings and quickly become a restriction in the system when software, exhaust, and turbo upgrades are fitted to the vehicle.
ENGINEERED SOLUTION
---
Converting the system to a cone style filter from a panel filter has allowed us to increase the filter element area to 225% that of the original. More than doubling the potential airflow.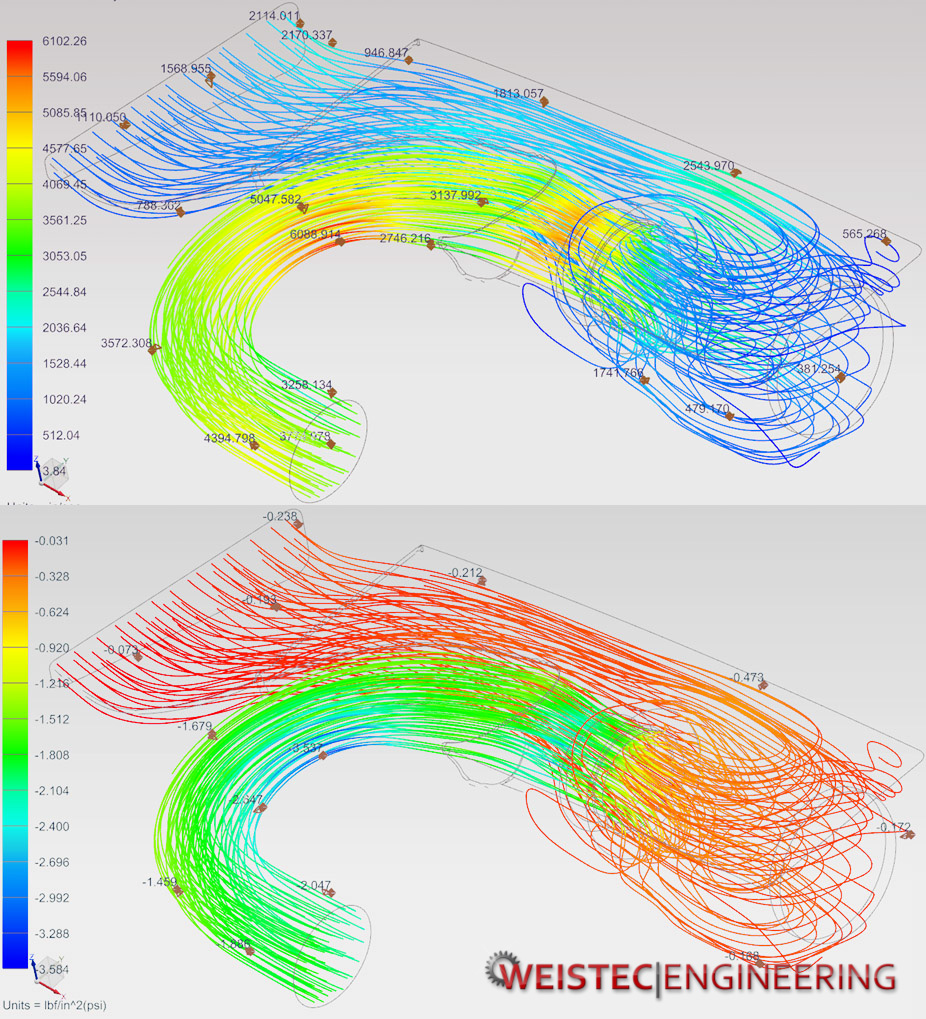 For maximum results, the combination of our Weistec ECU flash is recommended.
KEY FEATURES:
5 to 30HP gains in the top end depending on level of modification

Improved Response

Increased Flow Area

Optimized Airbox fitment over factory

Simple Installation

Amplifies the performance of your Weistec ECU Tune

225% Filter Element Surface Area Increase

Compatible with Stock, W.3, and W.4 Turbos

Made in the USA

Vehicle Fitment Matrix:
 

| YEAR | MAKE | MODEL | TRIM | ENGINE |
| --- | --- | --- | --- | --- |
| 2021 | MERCEDES-BENZ | GLC63 AMG S | BASE (X253) | TWIN TURBO 4L V8 (M177) |
| 2021 | MERCEDES-BENZ | GLC63 AMG | BASE (X253) | TWIN TURBO 4L V8 (M177) |
| 2020 | MERCEDES-BENZ | GLC63 AMG S | BASE (X253) | TWIN TURBO 4L V8 (M177) |
| 2020 | MERCEDES-BENZ | GLC63 AMG | BASE (X253) | TWIN TURBO 4L V8 (M177) |
| 2019 | MERCEDES-BENZ | GLC63 AMG S | BASE (X253) | TWIN TURBO 4L V8 (M177) |
| 2019 | MERCEDES-BENZ | GLC63 AMG | BASE (X253) | TWIN TURBO 4L V8 (M177) |
| 2018 | MERCEDES-BENZ | GLC63 AMG S | BASE (X253) | TWIN TURBO 4L V8 (M177) |
| 2018 | MERCEDES-BENZ | GLC63 AMG | BASE (X253) | TWIN TURBO 4L V8 (M177) |
| 2017 | MERCEDES-BENZ | GLC63 AMG S | BASE (X253) | TWIN TURBO 4L V8 (M177) |
| 2017 | MERCEDES-BENZ | GLC63 AMG | BASE (X253) | TWIN TURBO 4L V8 (M177) |
| 2020 | MERCEDES-BENZ | GLC63 AMG S | COUPE (C253) | TWIN TURBO 4L V8 (M177) |
| 2020 | MERCEDES-BENZ | GLC63 AMG | COUPE (C253) | TWIN TURBO 4L V8 (M177) |
| 2019 | MERCEDES-BENZ | GLC63 AMG S | COUPE (C253) | TWIN TURBO 4L V8 (M177) |
| 2019 | MERCEDES-BENZ | GLC63 AMG | COUPE (C253) | TWIN TURBO 4L V8 (M177) |
| 2018 | MERCEDES-BENZ | GLC63 AMG S | COUPE (C253) | TWIN TURBO 4L V8 (M177) |
| 2018 | MERCEDES-BENZ | GLC63 AMG | COUPE (C253) | TWIN TURBO 4L V8 (M177) |
| 2017 | MERCEDES-BENZ | GLC63 AMG S | COUPE (C253) | TWIN TURBO 4L V8 (M177) |
| 2017 | MERCEDES-BENZ | GLC63 AMG | COUPE (C253) | TWIN TURBO 4L V8 (M177) |
| 2020 | MERCEDES-BENZ | C63 AMG S | COUPE (C205) | TWIN TURBO 4L V8 (M177) |
| 2019 | MERCEDES-BENZ | C63 AMG S | COUPE (C205) | TWIN TURBO 4L V8 (M177) |
| 2018 | MERCEDES-BENZ | C63 AMG S | COUPE (C205) | TWIN TURBO 4L V8 (M177) |
| 2017 | MERCEDES-BENZ | C63 AMG S | COUPE (C205) | TWIN TURBO 4L V8 (M177) |
| 2016 | MERCEDES-BENZ | C63 AMG S | COUPE (C205) | TWIN TURBO 4L V8 (M177) |
| 2015 | MERCEDES-BENZ | C63 AMG S | COUPE (C205) | TWIN TURBO 4L V8 (M177) |
| 2020 | MERCEDES-BENZ | C63 AMG S | BASE (W205) | TWIN TURBO 4L V8 (M177) |
| 2019 | MERCEDES-BENZ | C63 AMG S | BASE (W205) | TWIN TURBO 4L V8 (M177) |
| 2018 | MERCEDES-BENZ | C63 AMG S | BASE (W205) | TWIN TURBO 4L V8 (M177) |
| 2017 | MERCEDES-BENZ | C63 AMG S | BASE (W205) | TWIN TURBO 4L V8 (M177) |
| 2016 | MERCEDES-BENZ | C63 AMG S | BASE (W205) | TWIN TURBO 4L V8 (M177) |
| 2015 | MERCEDES-BENZ | C63 AMG S | BASE (W205) | TWIN TURBO 4L V8 (M177) |
| 2020 | MERCEDES-BENZ | C63 AMG | COUPE (C205) | TWIN TURBO 4L V8 (M177) |
| 2019 | MERCEDES-BENZ | C63 AMG | COUPE (C205) | TWIN TURBO 4L V8 (M177) |
| 2018 | MERCEDES-BENZ | C63 AMG | COUPE (C205) | TWIN TURBO 4L V8 (M177) |
| 2017 | MERCEDES-BENZ | C63 AMG | COUPE (C205) | TWIN TURBO 4L V8 (M177) |
| 2016 | MERCEDES-BENZ | C63 AMG | COUPE (C205) | TWIN TURBO 4L V8 (M177) |
| 2015 | MERCEDES-BENZ | C63 AMG | COUPE (C205) | TWIN TURBO 4L V8 (M177) |
| 2020 | MERCEDES-BENZ | C63 AMG | BASE (W205) | TWIN TURBO 4L V8 (M177) |
| 2019 | MERCEDES-BENZ | C63 AMG | BASE (W205) | TWIN TURBO 4L V8 (M177) |
| 2018 | MERCEDES-BENZ | C63 AMG | BASE (W205) | TWIN TURBO 4L V8 (M177) |
| 2017 | MERCEDES-BENZ | C63 AMG | BASE (W205) | TWIN TURBO 4L V8 (M177) |
| 2016 | MERCEDES-BENZ | C63 AMG | BASE (W205) | TWIN TURBO 4L V8 (M177) |
| 2015 | MERCEDES-BENZ | C63 AMG | BASE (W205) | TWIN TURBO 4L V8 (M177) |